Slush machine hire made easy and affordable. See what it will cost you to hire a slush machine below.
PRICING OPTIONS
We offer a variety of packages for businesses large and small. These can be broadly categorised into two options…
Suitable for lower output locations such as owner occupier businesses, small cafes and convenience stores.
Free stock each month with RRP of at least £300.
Online Customer Portal.
Next day delivery available on all orders.
Small deposit.
SHORT CONTRACTS
Minimum terms of 3 months
From as little as £145 per month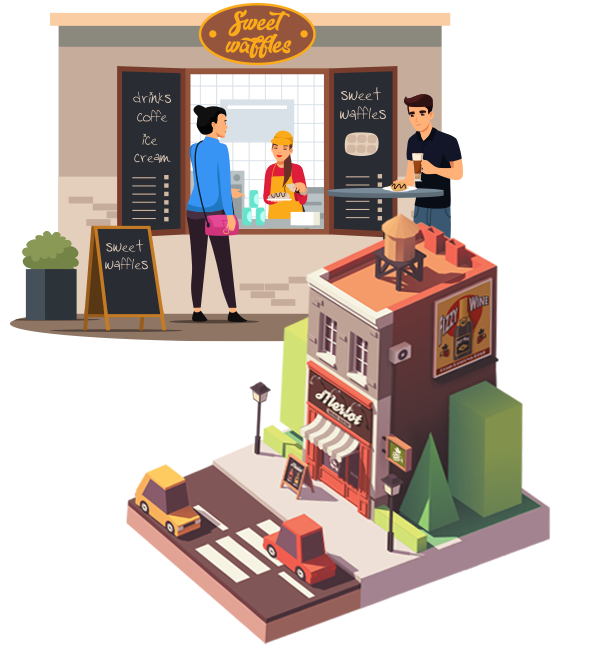 Suitable for high output locations such theme parks, adventure parks, play centres, trampoline centres.
Online Customer Portal.
Next day delivery available on all orders.
No Deposit (subject to approval).
SIMPLE, AFFORDABLE, SCALABLE
Short Contracts, Minimum of 3 months
Average monthly order of £250 per month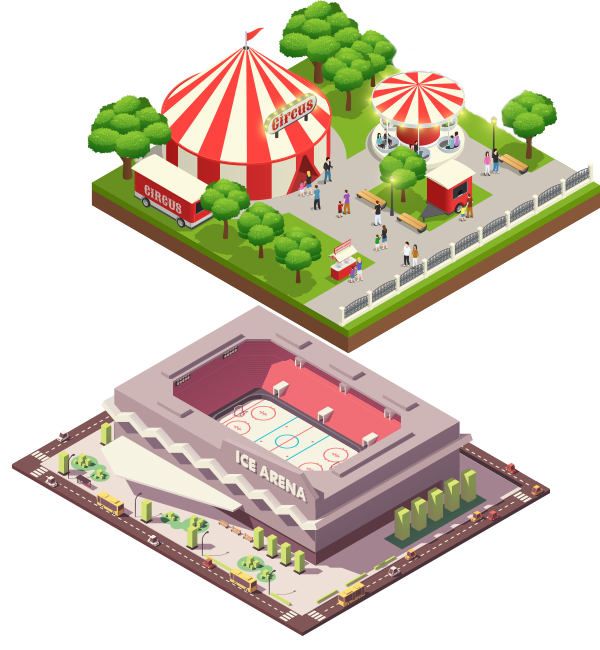 The Benefits of Slush Machine Hire
There are many reasons why our slush machine hire options suit business large and small.
ENJOY A HUGE PROFIT PER SERVING
If you serve just 10 drinks per day, you can make 125% return on your investment. Serve 20 drinks per day and you'll make 350% return.
Take a look at just how much profit you can earn from this extremely affordable investment.
ONE-OFF EVENTS
If you have a large-scale event coming up, our Rainbow Slush Factory is a real crowd-pleaser.
This epic slush-producing machine can cater to even the most demanding of crowds, serving up slush to thirsty revellers in their droves.
The Rainbow Slush Factory is available to hire on a day, weekend or weekly rate, making it the perfect addition to a festival, fair or any other outdoor event.
All aboard the slush bus!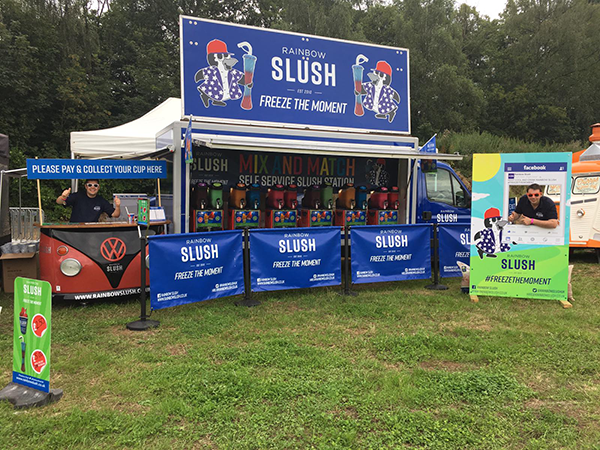 HIRE A SLUSH MACHINE TODAY
To get your application underway, please get in touch with our team.
The process couldn't be simpler. Once we've taken some details from you we are normally able to get a decision within a couple of days. Your new machine installed few days after that.
Please call one of our team now to get the ball rolling and you could be serving slush by next week.